Sebelum cuti Summer bermula, kebiasaannya banyak kerja yang perlu disiapkan. Sebelum supervisor mengambil cuti panjang. Beginilah kebiasaannya budaya disini..bila cuti summer bermula, bukan kata student, tenaga pengajar pun banyak yang bercuti.
Jadi, banyak perkara yang perlu disettlekan tentang urusan pembelajaran. Minggu lepas, alhamdulillah sempat selesai sudah interim assessment...walaupun agak lewat, namun syukur ke hadrat illahi telah tercapai jugak matlamat ini. Kalau tak dpt settlekan before cuti summer ni, kena tunggu bulan sembilan pulak lah jawabnya...alhamdulillah satu tugasan telah selesai.
Selesai dengan segala urusan berkaitan interim assessment, minggu ini sibuk pulak dengan persiapan untuk pergi ke persidangan di Lima, Peru. Sibuk mengejar surat kelulusan untuk menghadiri persidangan ini dari Jumaat minggu lepas lagi dan sampai ke hari selasa, masih belum lagi dapat dikeluarkan. Alhamdulillah, semalam selesai sudah tugasan kedua. Memandangkan tiket yang mahal utk ke Peru, surat kelulusan amat2 diperlukan bagi membeli tiket di UC Travel di UM. Hanya ini sahaja cara pembelian tiket tanpa mengeluarkan dahulu duit sendiri. Banyak benda tergendala disebabkan perkara ni...nak buat benda lain pun tak de mood.
Alhamdulillah pagi tadi dpt berita dari BFF mengatakan UC Travel dah issue pun e-ticket..sebenarnya dari semalam dah dpt and dah bukak pun link yg diberi oleh travel agency tu, tapi disebabkan rupa bentuknya sama je...tak tau yg diberi itu adalah e-ticket yg dah diconfirm. So next time, kena check status itenary yg diberi..kalau written confirm maksudnya dah ok lah tu. Alhamdulillah sekali lagi. This morning call directly airlines yg berkaitan to make sure that the ticket is valid...supaya tak nak susah di kemudian hari...alhamdulillah ok semuanya.
So skrg ni tengah sibuk pulak dengan preparation utk persidangan & summer school. Harap segala-galanya berjalan lancar & tolong doakan agar sampai jugak diri ini untuk menghadiri persidangan tu bagi membentangkan kertas kerja dan terlibat dengan Summer School.
InsyALLAH dengan menghadiri persidangan ini, interview untuk data collection juga dpt dibuat bagi establishment of real problem for my study.
Here I come Lima, Peru...negara yang tak terlintas pun akan aku kunjungi satu hari nanti. Harap2 everything goes well.
Persidangan akan diadakan di sini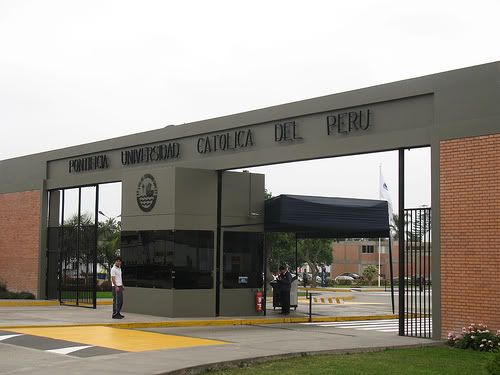 A few picture yang di google di internet
Plaza de Armas (Plaza Mayor), Central Lima. This is the spot where Francisco Pizarro founded the city in 1535.